March 10th, 2008, 12:26 Posted By: chui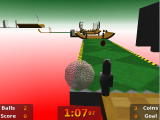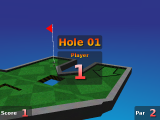 New beta of Dreamcast Nerverball port is totally playable and very fun:

- Fixed physical problems.
- More stable and fast.
- Fixed transparency problems.
- VMU support for saving game state.
- Fixed music problems.

Download discjuggler image HERE.

For more info about Neverball, visit Nerverball home.



For more information and downloads, click here!


There are 10 comments - Join In and Discuss Here