DC News is a News and downloads site for the Sega Dreamcast, We have all the latest emulators, homebrew, commercial games for the Dreamcast and all the downloads on this site, we also cover commercial gaming and console news. Part of the DCEmu Homebrew & Gaming Network.
Interpreters for Dreamcast Section
Name ScummVM
Author Scummvm Team - http://www.scummvm.com/
Description
ScummVM is a 'virtual machine' for several classic graphical point-and-click adventure games. It is designed to run: Adventure Soft's Simon the Sorcerer 1 and 2; Revolution's Beneath A Steel Sky, Broken Sword 1 and Broken Sword 2; Flight of the Amazon Queen; and games based on LucasArts' SCUMM (Script Creation Utility for Maniac Mansion) system. SCUMM is used for many games, including Monkey Island, Day of the Tentacle, Sam and Max and more.
Screenshots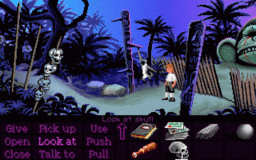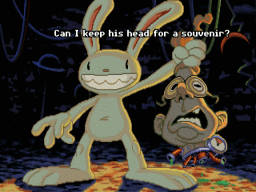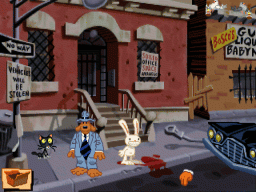 Download
ScummVM 0.8.0 20th November 2005
ScummVM, the adventure game interpreter, has recieved a new release. Here's what's new:
- New improved launcher and in-game GUI
- Support for Inherit the Earth and Gobliiins
- Playstation Portable, Playstation 2 and EPOC/SymbianOS ports
- CGA and Hercules rendering modes for some games
- Preliminary support for NES and C64 LucasArts games
- Much improved support for Humongous Entertainment children games (Freddi Fish, Pajama Sam, Putt-Putt, Spy Fox, Fatty Bear, Backyard Sports and Buzzy)

ScummVM Plain Files 0.0.7 Release Here
Flight of The Amazon Queen Special Dreamcast ScummVM Release HERE Freeware Floppy Game included.
Beneath a Steel Sky, Freeware Floppy Version - Here
Flight of the Amazon Queen, Freeware Floppy Version - Here
Information
SCUMM stands for "Script Creation Utility for Maniac Mansion". It is a utility used to create the famous LucasArts adventure games.
It was initially created in 1987 by Aric Wilmunder and Ron Gilbert for the game "Maniac Mansion" and was used later, with some modifications, for Zak McKracken and the Alien Mindbenders. Development on the SCUMM system continued for some time, and was used in Loom, Indiana Jones and the Last Crusade, Indiana Jones and the Fate of Atlantis, Monkey Island 1,2,3, Sam & Max Hit the Road, Day of the Tentacle, The Dig and Full Throttle.

The Hottest DCEmu Posters