DC News is a News and downloads site for the Sega Dreamcast, We have all the latest emulators, homebrew, commercial games for the Dreamcast and all the downloads on this site, we also cover commercial gaming and console news. Part of the DCEmu Homebrew & Gaming Network.
MicroBee 128k Emulators for Dreamcast Section
Name Nanowasp DC
Author Quzar - http://www.screamcast.net/
Description
Nanowasp DC is a MicroBee 128k emulator for the Dreamcast console.
Screenshots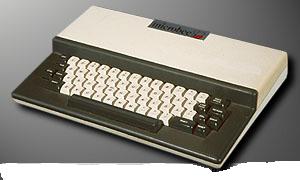 Download
The original emulator can be found here: http://nanowasp.sourceforge.net/
Requires a DC keyboard.
Download scrambled bin HERE
Download source HERE
One of the two following bootdisk images is required. EDIT: look to bottom
Bootdisk1 contains the standard OS without a shell, Wordstar, and basic.
Bootdisk2 contains a shell with basic and a few small games written in basic
The only note that needs to be made is that once the emulator boots up, it must be rebooted by hitting F11 in order to begin the OS.
EDIT: Also, you may use the tool found here: http://www.seasip.demon.co.uk/Unix/LibDsk/ to create your own boot images if you find software for the system you wish to play on the emulator.

Information and Credits
The Hottest DCEmu Posters