Buy on AliExpress.com
DC News is a News and downloads site for the Sega Dreamcast, We have all the latest emulators, homebrew, commercial games for the Dreamcast and all the downloads on this site, we also cover commercial gaming and console news. Part of the DCEmu Homebrew & Gaming Network.
Amstrad CPC Emulators for Dreamcast Section
Name Dream-CPC
Author JMD
Description
Amstrad CPC emulator for the Dreamcast console.
Screenshots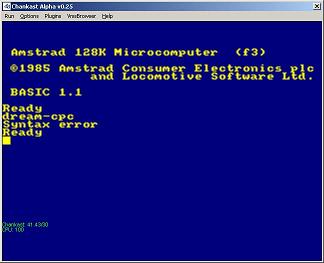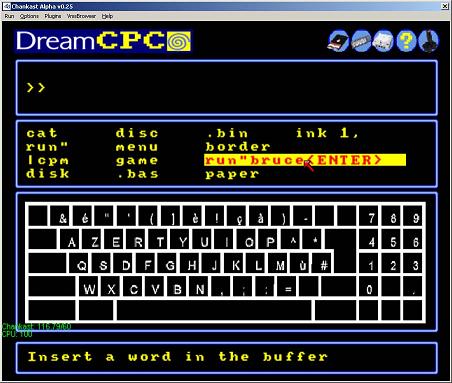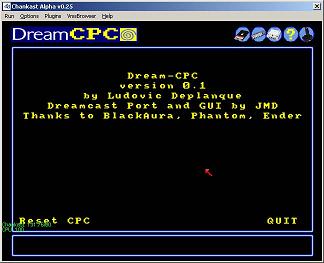 Download
Alpha 3 Here 16th October 2005
Changes are :
- Correct the the key mapping bug
- Recode the file browser
- recode the auto screen size
- add the border color
- correct some sound pbm : add speed + sound better
- Change timing main loop : add speed
It still a lot of improvement to do so I need your help. Please give me feed back about :
- compatibility
- recurrent bugs (if you find the same bug in many games)
- Gui improvement I can add
- Port pbm ( sound render, gfx render etc …)
Thanks to all your supports and testers (ron ). Have fun with this release.
Alpha 2 Here 12th June 2005
Sbi Here
Binary Here
Information
JMD has just released his port of Win-CPC called DreamCPC.
This is a fullspeed Amstrad CPC emulator for the Dreamcast.
Some of the features are:
Fullspeed with sound
Support for the Dreamcast Keyboard
Reads from amstrad disk format and zips
Has auto program loading
Screen Adjust
Keys mappable
Includes two games for the system
Works in Chankast
The emulator's menu has 5 icons:
- The Disk Icon opens games and launches them
- The Keyboard Icon opens up a key mapper
- The Dreamcast Icon opens options
- The Question Mark Icon opens info and has the reset in it
- The Joystick Icon returns to the emulator
The Hottest DCEmu Posters